News
09-Mar-2011
This version introduces some features that weren't completed in time for the release of 2.0.0 version. The most important improvement is the completion of the PC LAN monthly traffic reports, which includes the same language support that existed in the 1.5.x branch (Català, English, Deutsch and Italiano).
The following is an example of a monthly traffic report: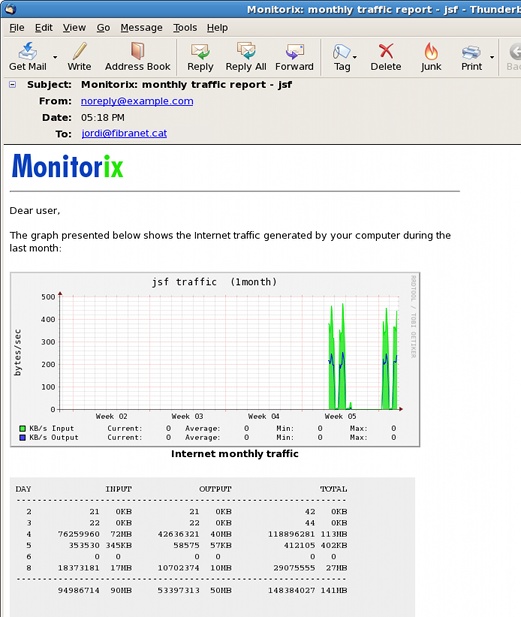 Another important new feature is complete and better signal handling that includes new support for the SIGHUP signal (to close and reopen log files) to assist with log rotation.
Finally but not least, a number of important bugs were also fixed. Please refer to the Changes file for all the details.
All users still using older versions are encouraged to upgrade to this one.